Join us for 3 days of product training, networking and industry best practices
What is Insights?
Insights is Accruent's annual customer conference where you'll learn best practices from your peers on how they are using Accruent technology, get to network with leaders in your industry and our product developers, and get ahead of the curve by learning about new product advancements.
What to Expect at Insights
Join our Free User Training Superclass
Looking for in-depth hands-on product training?  We have limited seats available for our Sunday Superclasses.  Bring your laptop and get advanced technical training as a free add-on to your Insights conference pass on Sunday, September 29th.  Superclasses are available for our EMS, FAMIS, Kykloud, Lucernex, Verisae, Maintenance Connection and Meridian products.
Meet
Kick off Sunday afternoon by networking with your industry peers. Share product best practices and build your personal community. You'll also be able to pre-book meetings with your customer success team and set up strategy meetings with product management leaders throughout the event.
Play
Experience the latest product innovations that you can bring back to your organization in this hands-on environment designed to allow to you direct access to our user experience and design teams. Then, celebrate your successful software deployments at our Customer Appreciation party on Monday evening.
Learn
Get one-on-one access to product experts. Our consultants, support and engineering teams will help you get the most out of your deployments. Attend in-depth sessions to gain greater insight on building surveying, capital planning, engineering information management, IoT remote monitoring, lease administration and accounting, maintenance management, space planning and scheduling, and more.
Schedule at a Glance
Sunday, September 29
8:00 am - 6:00 pm
Registration
8:00 am - 9:00 am
Breakfast
9:00 am - 12:00 pm
Superclass Technical Trainings
12:00 pm - 1:00 pm
Lunch
1:00 pm - 3:00 pm
Industry Networking Sessions
6:00 pm - 8:00 pm
Welcome Reception; Play area opens for hands-on product innovation time
Monday, September 30
7:00 am - 5:00 pm
Registration
7:00 am - 8:30 am
Breakfast
8:30 am - 9:15 am
Opening Session
9:30 am - 11:45 am
Industry and Product Track Sessions
11:45 am - 1:15 pm
Lunch
1:15 pm - 2:15 pm
"The One Thing" with bestselling author Jay Papasan
2:30 pm - 5:15 pm
Industry and Product Track Sessions
6:30 pm - 9:30 pm
Dinner & Customer Appreciation Event
Tuesday, October 1
7:00 am - 5:00 pm
Registration
7:00 am - 8:30 am
Breakfast
8:00 am - 11:45 am
Industry and Product Track Sessions
11:45 am - 1:00 pm
Lunch
1:00 pm - 1:45 pm
Product Track Sessions
2:00 pm - 3:00 pm
Closing Session
Overview of Breakout Session Tracks
Please note: these sessions are subject to change.
Featured Speaker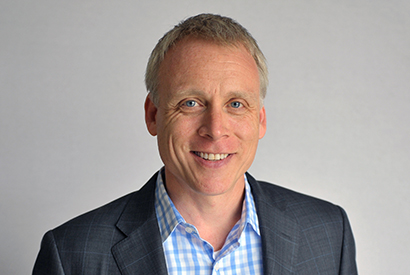 Jay Papasan
Vice President of KW Publishing
Keller Williams Realty, Inc.
Jay Papasan is a bestselling author and executive at Keller Williams Realty Inc. On Monday, he'll share his message of The One Thing – an idea that is resonating with professionals around the world searching for meaning in their work, clarity around their priorities and everyday productivity without stress and complexity. The One Thing has sold more than 1.5 million copies, been translated into 35 languages and appeared on more than 500 national bestseller lists including #1 on The Wall Street Journal's hardcover business list.
More Featured Speakers
John Borgerding
Chief Executive Officer
Accruent
Meg Swanson
Chief Marketing Officer
Accruent
Andrew Cooke
VP of Property Management
Hines
Pricing
Now until May 31st register for just $995 – a $300 discount off the full conference fee of $1,295!
Gain access to technical labs, networking sessions, product and industry sessions, and more.
Become a Sponsor
Sponsoring Insights gives you the opportunity to connect with leaders in the retail, higher education, manufacturing and corporate industries. These are the teams transforming their organization's physical resource experience.
Download our Sponsor Kit now, or email us at events@accruent.com to secure your spot.
Hotel Information
Gaylord Rockies Resort & Conference Center
6700 N. Gaylord Rockies Blvd.
Aurora, CO 80019
Phone: 1-800-GAYLORD (429-5673)
Already registered for Insights 2019? Remember to make your hotel reservation!